What is Webit?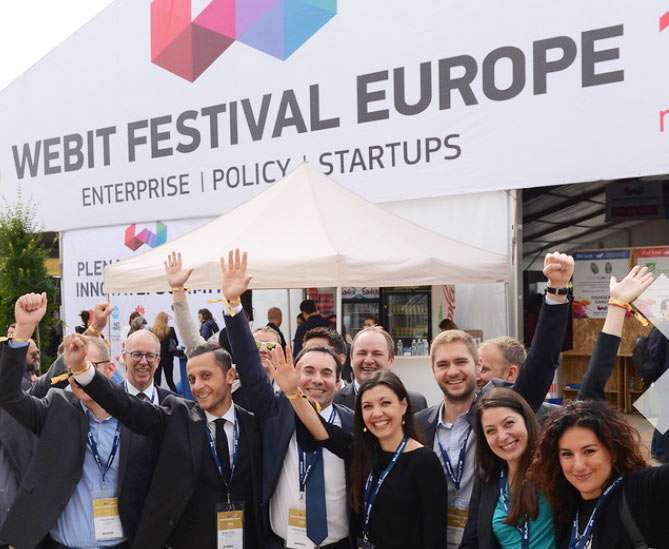 Webit
/ˈwebit/
fastest growing tech and innovation festival - where 15,000 of the brightest, bravest and beautiful minds from 120 countries gather to celebrate their vision and will to shape the desirable future.

future - 450 global change agents speak at Webit.Festival's 15 parallel summits and hundreds more exhibit the future and technologies which are yet to be given names.

family - built on shared values and necessities by people with hearts, to support each other create the desirable future, to do business together putting humans' well-being and happiness in the focus of our sustainable tomorrow.

founders - boosting entrepreneurship and hosting the world's biggest startup challenge attracting 4500 startups / ScaleUps and $1 million prize pool.

tech fiesta - global platform for celebrating connections (business and personal) with fascinating human beings in special tech fiesta environment.

policy impact - hosting prime ministers, presidents, policy makers, regulators and top global business leaders to discuss policy innovation, regulation and collaboration

foundation and values - Webit.Foundation is established as a not-for-profit organization.
---
" Our Mission is improving the state of well-being through
Boosting entrepreneurship & Innovation (World's Biggest StartUp Challenge)
Empowering Women in Business and Politics
Supporting Impact Climate Technologies

"
Plamen Russev, Ph.D
Executive Chairman, Webit.Foundation