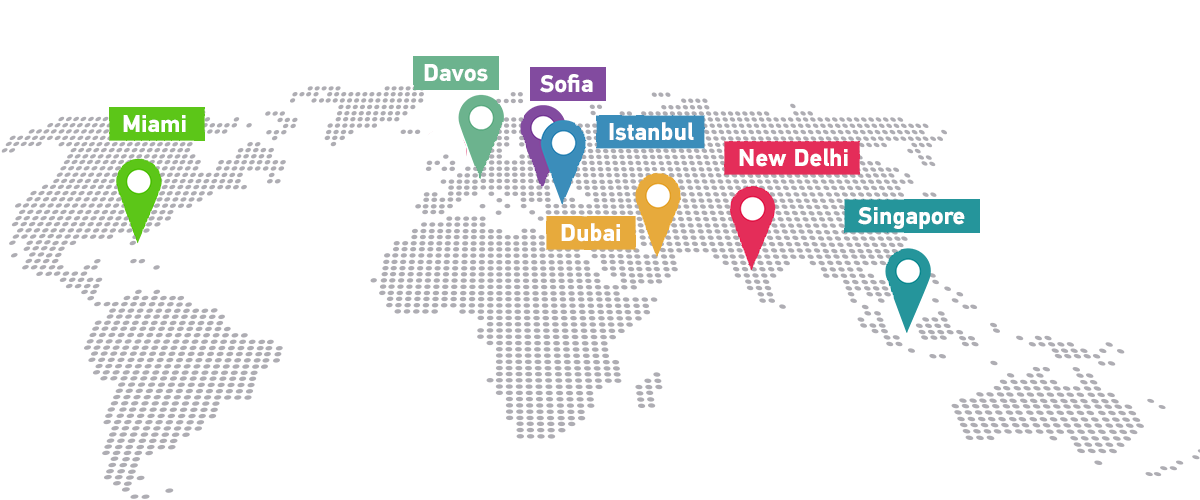 Webit
/ˈwebit/
trademark
festival - a business and personal experience of a lifetime

Webit is where 15,000 of the brightest, bravest and beautiful minds from 120 countries gather to celebrate their vision and will to shape the desirable future.

50% growth year on year (2018/2019)

future - feel and touch the change

450 global change agents speak at Webit.Festival's 15 parallel summits and hundreds more exhibit the future and technologies which are yet to be given names.

family - community with shared values

Built on shared values and necessities by people with hearts, to support each other create the desirable future, to do business together putting humans' wellbeing and happiness in the focus of our sustainable tomorrow.

founders - super-Humans and/or super-Humanists

Webit hosts Founders Games – the world's biggest startup challenge attracting 4500 startups / scaleups and $1 million prize pool.

fiesta - because great people attract alike

Webit is a global platform for celebrating connections (business and personal) with fascinating human beings in special tech fiesta environment.

foundation - a stable ground; values

12 years of existence and global expansion from Sofia, Istanbul through Dubai and New Delhi to Singapore. Same values. 2020 Webit's new European home is Valencia, Spain. Webit.Foundation is a non-for-profit organization.
---
Webit·ter
/ˈwebitə/
noun
noun: Webitter; plural noun: Webitters
a technology enthusiast, investor, inventor, innovator, global business leader, founder of one of the fastest growing companies or a policy maker who put HUMAN's wellbeing and happiness in the focus of our sustainable and desirable future
synonyms: Giver {giving back to community};