Prof. Shafi Ahmed
CEO, Medical Realities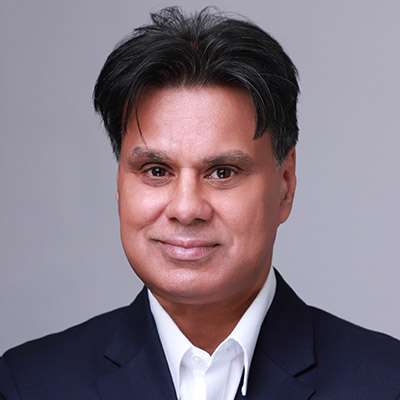 Why should you not miss professor Shafi speech?
Don't miss his keynote at Webit: he will provide valuable insights into the disruptive and revolutionizing power of AI in healthcare.
What will you learn?
By attending, you will learn how AI is becoming a vital technology to improve patient outcomes, experience, and journey, by aiding precision during surgical operations and alleviating the workload of clinicians for instance.
---
Bio:
Professor Shafi Ahmed is a world renowned, multi award winning surgeon, teacher, futurist, innovator and entrepreneur. He is a 3x TEDx speaker and has delivered over 300 keynotes in 35 countries.
After studying medicine at Kings College Hospital Medical School London, he completed his surgical training in London. He is currently a Laparoscopic Colorectal surgeon at The Royal London and St Bartholomew's Hospitals with a particular interest in colorectal cancer, endometriosis and complex abdominal wall hernia.
He completed his PhD on the genetics of colorectal cancer in New Jersey and London.
He has received multiple Professorships and Honorary doctorates and was a Nobel Peace prize nominee in 2020 for his humanitarian work in conflict zones. In 2018 he was awarded the Future NHS award for NHS70 by Members of Parliament. In 2017 he was the top British Asian star in Tech. He was also the British Bangladeshi of the Year 2017.
He is currently a member of the NHS Assembly advising on the NHS long term plan and has previously been an advisor to the Abu Dhabi Ministry of Health. He is currently the Vodafone Connected Health 5G Ambassador for the UK and sits on the board of The Centre for Health, a joint venture with Vodafone and Deloitte. He sits on the board of advisors at Abilitii in Saudi Arabia building health for Vision 2030 and is a Non Exec Director at the Considered, a global health marketing agency.
As an entrepreneur he has founded a number of companies. He is the Co Founder and CEO of Medical Realities, an award winning XR medical education company and was appointed as the Chief Medical Metaverse Officer at AIMEDIS who are building the world's first health metaverse. He cofounded GIANT Health the largest medtech conference in the UK and also founded Surgery International, a global news website for surgery.
As a previous Associate Dean at Barts Medical School, Shafi disrupted the traditional medical school curriculum by launching the Barts X Medicine Programme in 2015 by embedded future technologies and entrepreneurship into the medical school.
As an advocate for equality and a passion for humanitarian projects, he recently launched the Shafi Ahmed Foundation International. This foundation aims to provide relief and aid to those in need whilst promoting access to medical training.
* The agenda and the speakers may change and the organizers may not be held responsible for any changes.
---