Vivek Bapat
Senior Vice President, Strategy, Global Customer Advisory, SAP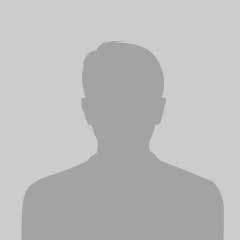 Keynote: Rethinking sales and marketing – Brand Experiences, Customer engagement and Buyer journeys to accelerate value focused digital business transformations (B2B)

by Vivek Bapat, Senior Vice President, Strategy, Global Customer Advisory, SAP
Bio:
Vivek is Senior Vice President, Strategy for Global Customer Advisory at SAP. At SAP, he has served in several executive leadership roles over 16 years, as Head of Marketing for the Sustainability Growth Business, and as SVP, Purpose and Brand Experience, SVP and Global Head of Marketing and Communications Strategy, and VP, Portfolio Marketing, Industry and Solution Marketing. In roles prior to SAP, his experience includes 15 years of General Management, M&A, Product management, Pre-Sales, Services, Technical support, and Software development for small, midsize, and large companies.
Vivek is a global thought leader on topics of marketing, personal growth, organizational effectiveness, and leadership. A frequent contributor to Harvard Business Review, his work has also been showcased in several globally respected journals and media channels including MIT Technology Review, Financial Times, CBS News, CNBC, ABC, Fox Business, Forbes, Business Insider, VICE, Fast Company, Huffington Post, and World Economic Forum.
A contributor to 13 technology patents, he is also a co-author of two business books in Manufacturing and Customer Experience. As an alumnus of Harvard Business School (PLD), Clemson University (MS), Robert Morris University (MBA), and University of Pune (BS), India his formal education includes a combination of management, engineering, and technology experience.
His personal mission is help inspire and motivate individuals, teams, and organizations to discover, believe in, and achieve their full potential.
* The agenda and the speakers may change and the organizers may not be held responsible for any changes.
---