Lee Trink
CEO & Co-Founder, FaZe Clan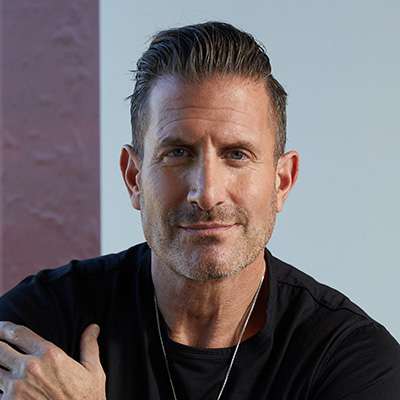 Fireside Chat: How is Ai being used in E-sports

Lee Trink, CEO & Co-Founder, FaZe Clan
Ralph Simon, Founder & Chief Executive, Mobilium
Why I shoud not miss his speech?
As the CEO and co-founder of FaZe Clan, the largest and most followed esports and gaming organization globally, Trink possesses unparalleled industry expertise. His deep understanding of the esports landscape, coupled with his extensive experience in entertainment and brand building, makes his insights highly valuable. By attending his speech, you have the opportunity to tap into his wealth of knowledge and gain a comprehensive understanding of the esports industry's current trends and future directions.
What will I learn?
As an industry leader, Trink's speech will touch upon the future trends, advancements, and opportunities in esports. You can gain insights into emerging technologies, evolving audience preferences, and the potential impact of AI, virtual reality, and other technologies on the esports landscape. This knowledge can help you stay informed and make informed decisions in your own esports-related endeavors.
---
Bio:
As the CEO and co-founder of FaZe Clan, the largest, most followed esports and gaming organization in the world, Lee Trink is creating a brand that extends beyond esports to mainstream entertainment through content, collaborations and e-commerce. Trink began his career as an Assistant District Attorney in Brooklyn, followed by bridging his legal background with entertainment serving as General Manager for Lava Records, COO at Virgin Records then President of EMI's Capitol Music Group before creating his own entertainment portfolio business. The span of his entertainment career includes working with global superstars like Katy Perry, 30 seconds to Mars, The Rolling Stones, Coldplay, Lenny Kravitz, Kid Rock, The Backstreet Boys and Ice Cube amongst many others plus projects with iconic brands such as General Motors, Harley-Davidson and Jim Beam. At FaZe Clan, Trink is on a mission to introduce esports professionals, gamers and streamers as the new kind of athletes and entertainers and build the esports org as a worldwide entertainment juggernaut.
* The agenda and the speakers may change and the organizers may not be held responsible for any changes.
---