Simon Thun
Global Chief Client Officer & CEO Central & Eastern Europe at Interbrand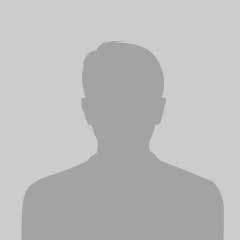 Keynote: The business of business is no longer just business

by Simon Thun, Global Chief Client Officer & CEO Central & Eastern Europe at Interbrand
Why should you not miss Simon's speech?
You should definitely come hear him shed light on a fundamental shift in the business landscape. In an era where the world's most valuable brands are taking a stance on critical societal debates, Simon will explore how businesses are no longer solely focused on commerce but are actively engaging in activism and leadership.
What will you learn?
You will gain insights into the evolving role of leaders in making tough calls on complex issues and taking uncompromising stances. Simon's keynote will inspire and challenge you to reconsider traditional notions of neutrality and understand the significance of activism in today's business world. Don't miss this opportunity to be part of a thought-provoking session that will leave you with a fresh perspective on the intersection of business and societal impact.
---
Bio:
Simon is Interbrand's Global Chief Client Officer as well as Interbrand's CEO for the region Central & Eastern Europe. In his global role, he is responsible for leading Interbrand's global community of Client Leads, driving a superior & consistent client experience, leveraging client listening as key input for account planning & management, and ensuring steady growth on top clients.
Before joining Interbrand, Simon served as the Chief Strategy & Growth Officer at Saatchi & Saatchi Germany. Prior to that, Simon was an Associate Partner at the international strategic brand and marketing consultancy Prophet and Managing Director of Prophet's office in Germany. He joined Prophet through the acquisition of Noshokaty, Döring & Thun in 2011, which Simon had co-founded in 2005 as a management consulting boutique. Simon initially started his career at BBDO Consulting (now Batten & Company).
* The agenda and the speakers may change and the organizers may not be held responsible for any changes.
---